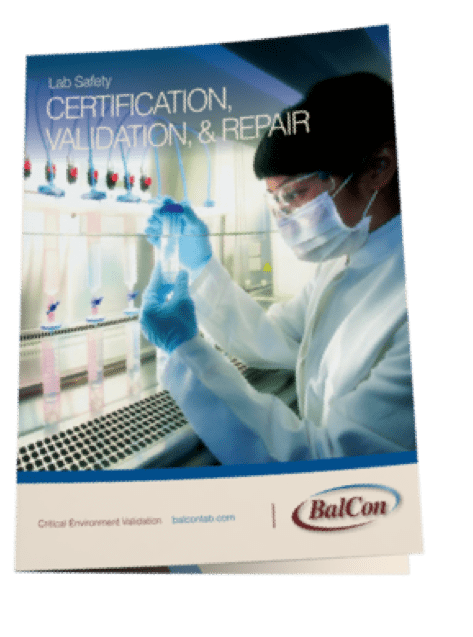 For over 25 years, BalCon's Lab Safety team has been ensuring the safety of people, equipment, and lab environments. By exceeding all national standards, our Lab Safety group has become the leader in comprehensive testing, certification and service.
Our expert service team provides fast onsite repairs for all of your lab equipment. We can service a wide range of equipment and brands, providing solutions that allow you to better plan for the future.
Biological Safety Cabinets

Laminar Flow Work Stations

Fume Hoods

Aseptic Compounding Isolators

H.E.P.A Filtration Systems

Clean Rooms
ABOUT US
Rasmussen Mechanical Services is an industry leader; a full-service, one-stop-shop for all things mechanical services. With 10 departments, 7 locations, and over 200 employees, Rasmussen Mechanical has wide-ranging expertise in commercial, industrial, and institutional mechanical equipment. We are proud to be a preferred mechanical service company in Industrial Air Services, Boiler Repair, Industrial Burner Services, Mechanical Construction, HVAC, Rental Equipment and more!
If you are looking for a mechanical contractor that will get the job done right the first time and stand behind their work, you are in the right place.