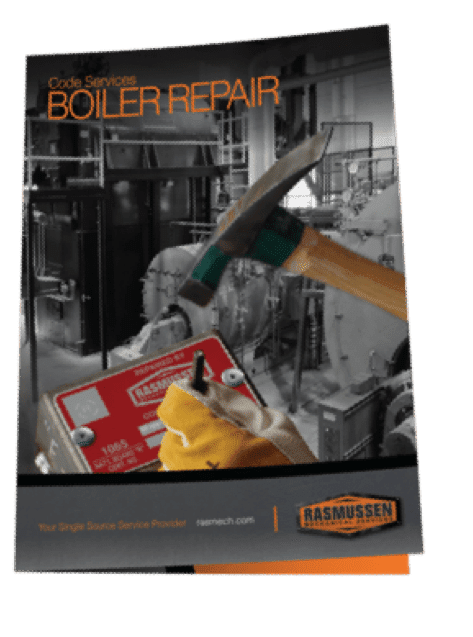 RMS knows that Pressure Vessel/ Boiler maintenance is important in reducing energy waste and operating costs. Through our services, customers have received:
Supplemental Boiler Operator Training
Reduced Unscheduled Operating Downtime b Increased Steam System Efficiency
24/7 Emergency Response
Full Code Compliance
Download our brochure to learn how Rasmussen Mechanical Services' certifications and expertise in boiler repair and code services can help your facility reduce waste. From boiler parts and boiler rentals  to new installation and everything in between. We have the expertise and resources to ensure the job gets done right the first time.
ABOUT US
Rasmussen Mechanical Services is an industry leader; a full-service, one-stop-shop for all things mechanical services. With 10 departments, 7 locations, and over 200 employees, Rasmussen Mechanical has wide-ranging expertise in commercial, industrial, and institutional mechanical equipment. We are proud to be a preferred mechanical service company in Industrial Air Services, Boiler Repair, Industrial Burner Services, Mechanical Construction, HVAC, Rental Equipment and more!
If you are looking for a mechanical contractor that will get the job done right the first time and stand behind their work, you are in the right place.